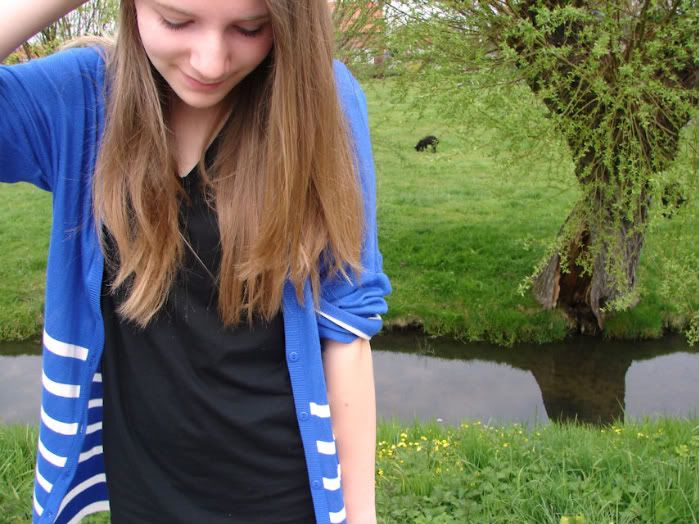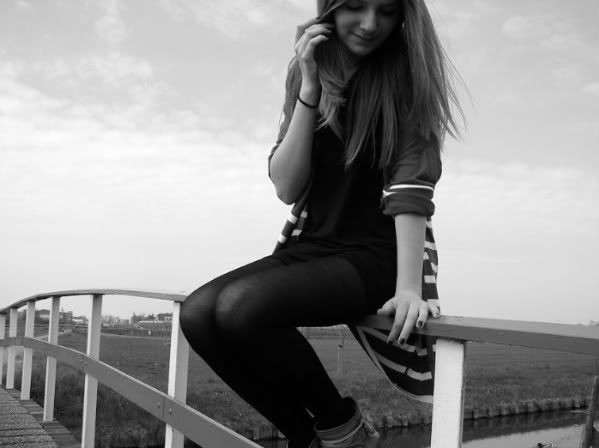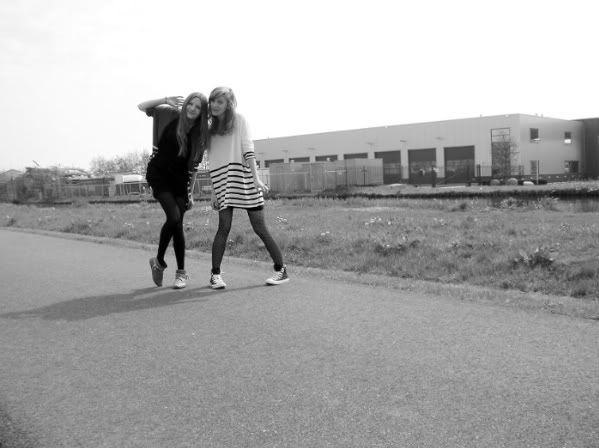 1) Can you tell us about what have inspired you to start Tesaar?
Me and Sara were always into fashion. We first started taking pictures of each other and doing photoshoots together. But we wanted to show the world our fashion and photos so we thought, why not make a blog? It would be the perfect occasion to show our creativity and love for clothing. So that's kind of our inspiration, because we saw other blogs on the internet and loved them.
2) What is your philosophy behind the the blog?
Sara is my first cousin, so we are not only friends but also family. We thought it would be nice to have a blog together. We want to show other people what we wear and show them we feel great in it even though it's not always the thing you would expect. We want to show our passion and our love for photographing. My own philosophy is that you can make everything true if you just work hard for it.
3) Does Tesaar reflect your own personal style? If yes, in what ways?
Yes it does, in any possible way. It shows are style in clothing but also our style in other things we like (like food, haha). We try not to post too much of our thoughts since we don't want it to be a blog about our life, but about our style. But I think that by just reading Tesaar you can quite understand how we think and stuff.
4) Where did the name Tesaar come from? how does the people perceived Tesaar?

Haha, it's funny you ask. Well, it's actually a mix of our names. Tess + Sara. And I call Sara always Saar, so we had our name: Tesaar. We thought it was orginial though mysterious, because most of the people don't really get our name at the beginning.
5) What is the future plan for Tesaar?
Well me and Sara both love fashion, and I would love to do something in the fashion business later. We both love the posting and the blog so I hope it will excist for a long time, and we hope it will get more popular. But even if it wouldn't become popular, we would still continue with the blog, just because of our love for fashion and writing.
6) Heard that you are into travelling, is there any country you like most and hate most?
Yes that's right! We both love travelling. I personally love London and Turkey. I went to london a couple of times and it is just amazing. The whole atmosphere there + all the nice (vintage) shops there makes this a perfect city to me. The building are lovely too! And well, Turkey is just an extremely gorgeous country, always sunny and the people there are so kind!
7) What kind of music do listen to? Any fashion label do you like most?

Sara and I both love The Kooks and Laura Jansen. Sara has got an amazing sense for nice music and she does hiphop dancing too. I myself listen to everything I like, I also play a little bit of piano and I love the songs of the movie Amelie.
About the fashion labels, I love Acne and Alexander Wang. Amazing, clean and sophisticated. But, H&M (which may not even be a real fashion label) kicks ass too!
8) Any last shout to the world?
Hell yeah! I really want to say that before I actually started Tesaar I was so insecure of myself. But when I started to wear what I liked, I felt so much more comfortable! Now I feel great and shine everyday.