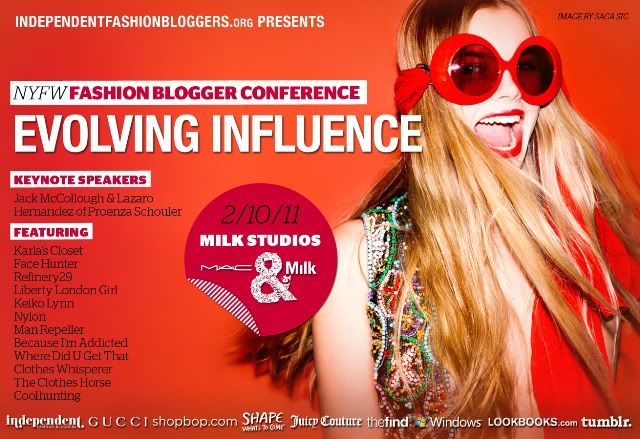 From making rent, to traveling the world, now it's possible more than ever to live your dreams as a professional blogger.
How do you build relationships with brands without losing your cred with your beloved readers? How do create unique content without stepping on other blogger's toes? How do you set up your business, get noticed by the media
Date: February 10 -11, 2011
Time: Conference 9:00 a.m. - 7:00 p.m. ∙ Reception 7:30 p.m. - 9:30 p.m.
Place: Milk Studios, 450 West 15th Street, New York, 10011; Reception at the Chelsea Room; Workshops at Le Bain at The Standard Hotel